vietnamcbs

Return to Archives
Japanese Covered Bridges in Vietnam
These are pics of the Pagoda Bridge (Chua Cau) located in Hoi An in central Vietnam.
This covered bridge is one of Hoi An's main attractions.
This bridge over a small stream was built by the Japanese community back in 1593. It links the Japanese and Chinese quarters.
On both ends of the bridge there are altars with guardians; dogs on one side, and monkeys on the other.
In the middle of the bridge there is a small temple.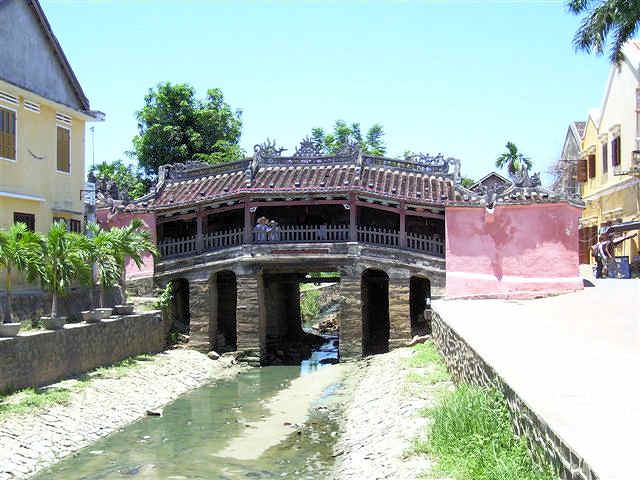 The Pagoda Bridge (Chua Cau) located in Hoi An, Vietnam.
Photo © 2008 by Mark Kibbler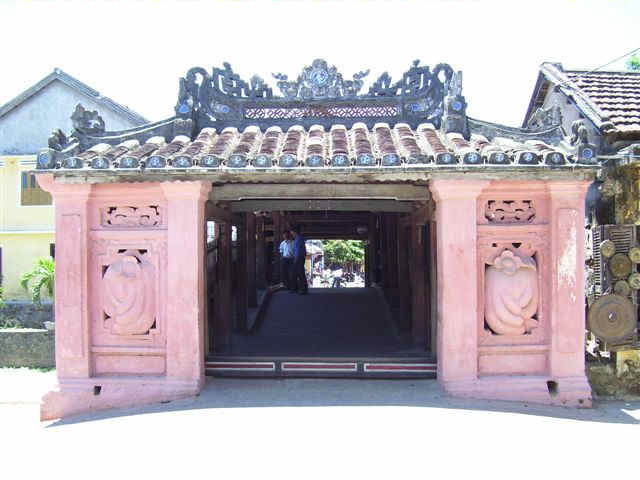 The Pagoda Bridge (Chua Cau) located in Hoi An, Vietnam
Photo © 2008 by Mark Kibbler
More

Joe Nelson, P.O Box 267, Jericho, VT 05465-0267 This file posted 10/15/2008, updated 10/16/2008