creamery_sept14
Creamery Bridge Reconstruction Progress - September 14
WGN 45-06-09
Montgomery's Creamery Bridge reconstruction is complete and ready for the final inspection scheduled for Wednesday, September 16. The activity shown here is the adjustment of the north approach guard rails found necessary by the preliminary final inspection held last week.
Since the August 14 progress report, the approach roads have been graded to the bridge portals. The contract with the state requires only the gravel road surface with the town to take care of any improvements. With the steep downhill approaches at both ends of the bridge, movement of mud and gravel into the bridge can be expected, leading to deterioration of the new bridge floor system. We hope the town will take the necessary steps to prevent this.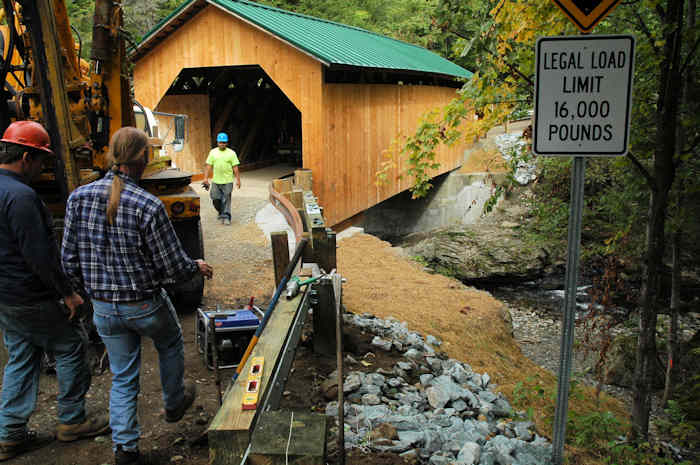 A view of the south portal, the approach rail, and the upstream side.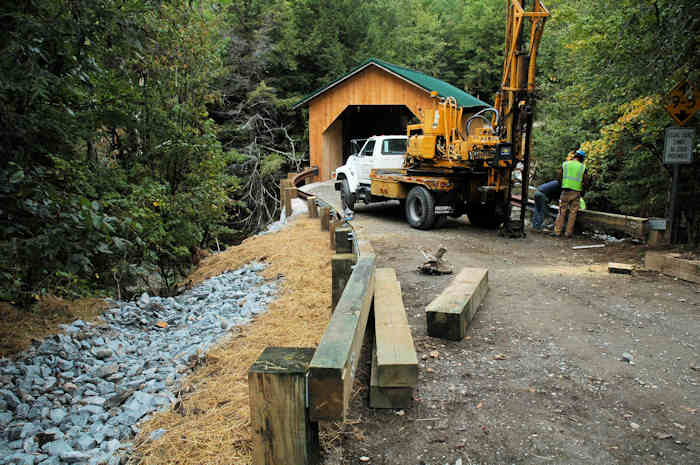 Another view of the south portal approach rail.
North portal and approach road.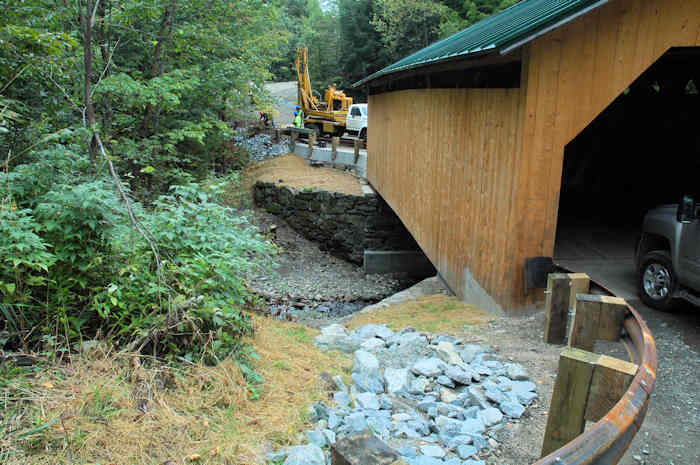 View of the west or upstream side and the northwest wingwall.
Detail view of the northwest approach rail and wingwall.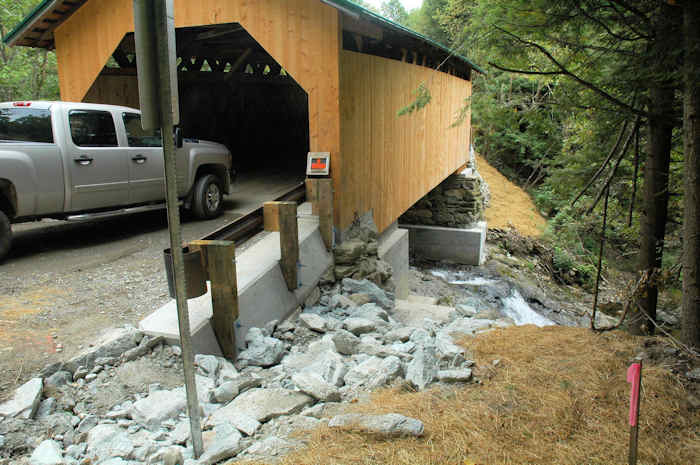 View of the east or downstream side approach rail and abutments.

Joe Nelson, P.O Box 267, Jericho, VT 05465-0267 This file posted 09/15/2009